DiggersNZ
Our Auckland team is here to help with all of your demolition, excavation and civil construction needs.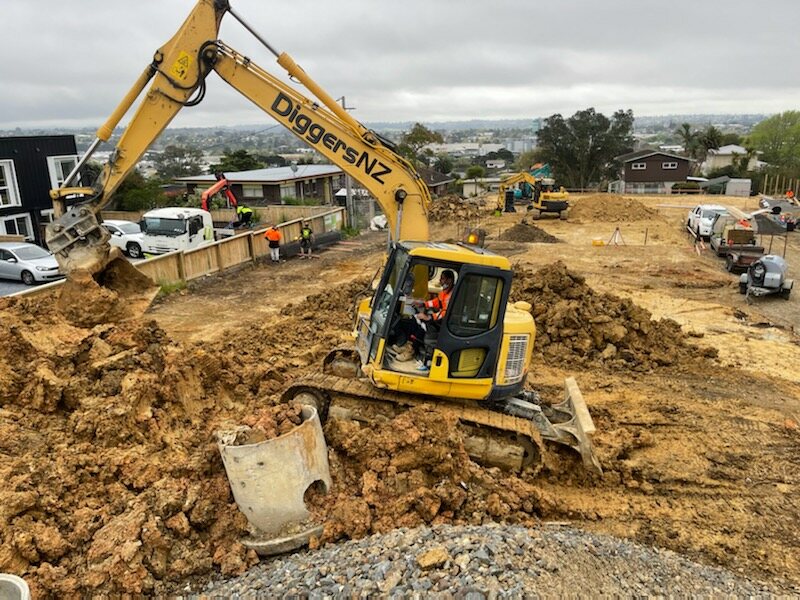 DiggersNZ Auckland
---
DiggersNZ have been operating in Auckland since 2015, bringing the expertise established in Christchurch to the big city. We complete a similar scope of works, providing a range of construction solutions to our clients in the residential and commercial construction markets.
We offer a fully managed service where we can engage with engineers, local authorities and relevant subcontractors to ensure your project has everything it needs for practical completion.
DiggersNZ Auckland can offer the following services:
Foundation excavations
Ground remediation and site clearances
Demolition
Civil construction - concrete and asphalt
Retaining wall construction
Supply and spread of sand blinding
Augering of holes
With a well established team, contact us today to see how we can assist with your next project.